While looking for jobs I have also been learning Python scripting as well as working in Blender again. Below is a picture of some dungeon pieces with will piping I was working on.
Creating the pieces straight, curved etc. was at first a challenge, but I have been working with Blender so long soon I was clicking way and things were coming together. The instructor was using techniques much slower and less precise than mine. I thought this was strange because precision is particularly important in this project.
As I work, I'll post updates to these pictures.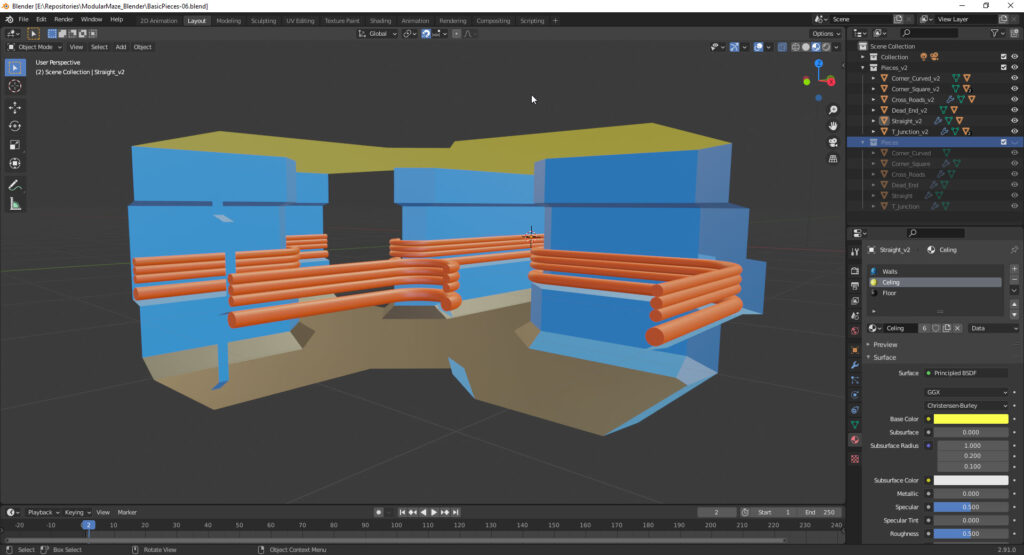 It is officially the holiday season and do not expect any phone calls from business or recruiters about jobs for at least a week. I still must do my job searches for unemployment. I am really hoping for the jobs I applied for at L3 or Ducommun here in Tulsa.