Interior Architecture Scene – Tutorial by Johnathan Williamson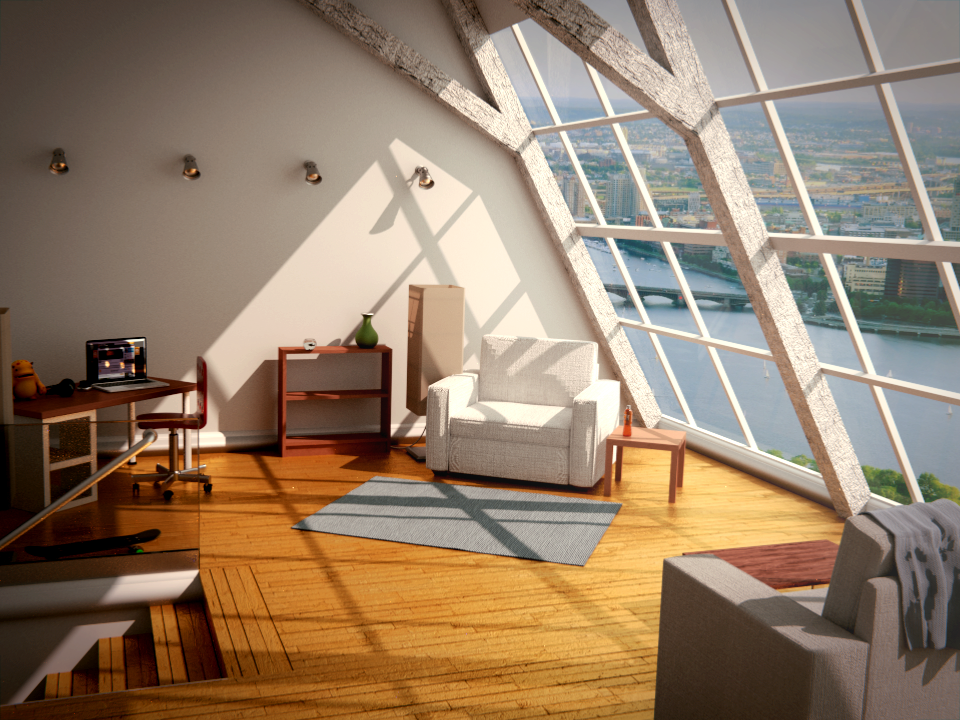 This is one of my favorite tutorials by Mr. Williamson. Earlier in the year CG Cookie conducted a survey asking us users how they could improve and what items we would like to learn more about. This tutorial covered every item I requested in one shot, not to mention I had a great time completing it.
I know the lighting and color is a bit washed out and I think I can improve the quality with a few adjustments to the settings. Not to mention I could not locate the texture bundled with the tutorial for the chair and tried creating my own and that (color) seems to be the culprit. Within the next few days I'll locate a better/darker texture and post again.